​​Do You Have Questions Or Comments For A Township Planner?
Our team of Planners are ready to listen and answer your questions about Planning matters in King Township, such as Official Plan policies, Zoning By-laws, land development, Oak Ridges Moraine, Greenbelt, and Provincial Planning policies.
Ask King Planning is a service (either in-office or by phone/e-mail/online video call) that provides a scheduled personalized opportunity for your questions and comments to be discussed with a Planner.  By using this link you will be able to select a time to be contacted by a Planner by your preferred means of contact (phone call, e-mail, in-office or remote video meeting).  You will be able to select a time/date and enter information to enable your discussion with the Planner to be as helpful as possible.  This service is intended for inquiries which are general in nature.  If your matter is more complex or requires a more in-depth review, you may be requested to schedule a separate meeting.
We are here to support our residents and the public who: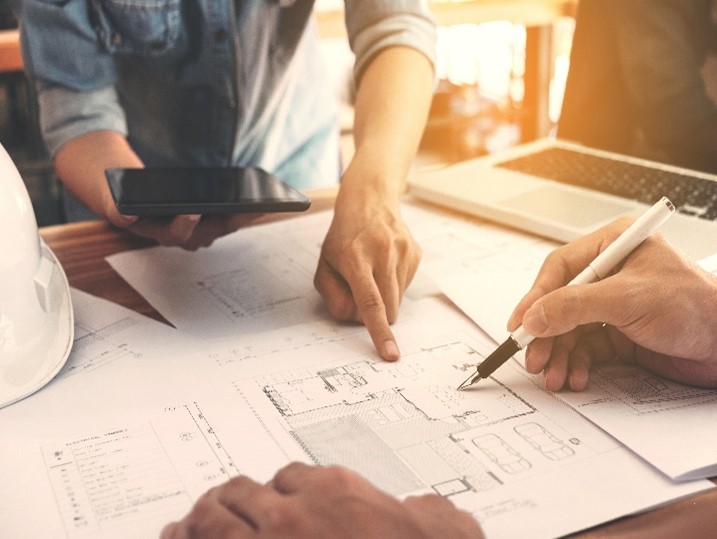 are home/property owners who have specific questions or comments related to their property or other lands within King.
require support in navigating the Planning and/or Development process.

are Realtors, Architects/Designers, Consultants, etc. with questions on behalf of their client.
---
---
If you are interested in speaking with our team, we invite you to schedule a time by clicking here.  If you require assistance please call ServiceKing at 905-833-5321.
Who is this service for?
The Ask King Planning Inquiry Service is available to anyone that has questions or comments related to Planning in the Township of King. However, please keep in mind that this service is primarily:
intended for inquiries of a general nature by the property owner, resident, agent, Realtor, Architect, Planner, other consultants, and other general public, etc..
NOT intended for inquiries by applicants/consultants/agents with respect to an existing proposal or application which has already been submitted to the Township.  Inquiries of that nature should be directed to the Planner managing the specific file.  You may wish to use this inquiry booking service if you require assistance to determine the Planner File Manager for an existing application.
Before you speak with a Planner...
As part of selecting and schedling your service, you will be requested to complete an intake questionnaire to enable us to understand and prepare for your inquiry and assist you effectively.  It is important that you provide the requested information.  You will also be requested to provide your contact information and identify your preferred means of contact and service (phone, e-mail, on-line video, or in-office).  You will receive a confirmation e-mail, and an invitation to your scheduled booking, which will include connection links (based on your preferred method of contact).  You will also receive reminder e-mails as your scheduled booking approaches.
A Planner from our team will contact you at the time you selected.  Please be prepared to answer our call, attend at the Planning Counter, connect to the online meeting, or check your e-mail inbox.  If you need to manage, reschedule or cancel your booking, you can do so using the link in your confirmation e-mail or call ServiceKing at 905-833-5321.
What to expect during and after your service
Our team will provide you with the opportunity to ask your questions and express your comments.  They are here to listen, assess and provide you as much information as possible to assist you.  If you still  have questions or require additional information, we may need to schedule a follow-up time with you.  After your scheduled booking, you will receive an e-mail with a link to a very brief questionnaire with an opportunity for you to provide customer service feedback.   Your feedback is very appreciated.
---
---
Not what you're looking for?
You may wish to use the following "Related Topics" links below to obtain other general Planning information and resources.