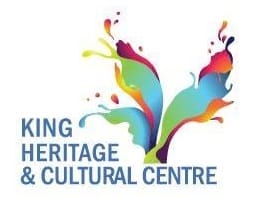 ​​​​​​Heritage and culture live at the King Heritage & Cultural Centre (KHCC)!
Home to the King Museum Collection, the King Archival Collection, Arts Society King, and the King Township Historical Society; the KHCC celebrates all things cultural. With a museum collection of over 2000 artifacts, an extensive archives, four historic buildings, two exhibition galleries, and a performance hall situated on over an acre of parkland, the KHCC has something for everyone.​
We are Re-Opening!
Welcome back to the King Heritage & Cultural Centre! We are now booking for self-guided tours starting August 17th through the Kinghorn Schoolhouse including the exhibits, A Place to Call Home and Together Again.
Admission includes access to the Kinghorn Schoolhouse, exhibition galleries and grounds. Laskay Hall, King Christian Church and the King Station can be viewed from outside. Kids 12 and under also get free participation in Museum-to-Go, a self guided program that will educate and entertain on-site and after you've gone home.  Children 2 and under are free and do not require registration.
Click here to book your tour today!
For groups over ten people please contact us at (905) 833-2331 or kingmuseum@king.ca to arrange your visit.
Join Our Board!
The King Township Museum Board is looking for new members! Working in a multi-faceted team environment, The King Township Museum Board is responsible for assisting municipal staff in meeting the needs and challenges of the Museum. This is achieved by advising and consulting on issues, providing leadership and expertise to facilitate community awareness and support for the Museum's mission and vision, following the guidelines of the Terms of Reference. The Board expresses encouragement, support, and appreciation for the work of fellow Board members and staff. We operate through a process of consensus-based decision-making. To apply or learn more click here. 
Our Partners​
The KHCC is proud to work closely with our community partners in the heritage and cultural sectors. The KHCC is home to Arts Society King (ASK) and the King Township Historical Society (KTHS).
King Township Historical Society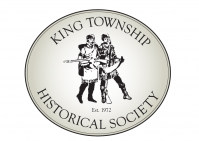 King Township Historical Society is a not-for-profit volunteer organization established in 1972.
Goals and objectives:
To encourage research into the history of King Township
To secure and preserve an accurate account of the progress and development of the Township
To promote public interest in the history of King Township
Over the decades, KTHS members have been actively engaged in the preservation and restoration of King's heritage such as the King Railway station, the King Christian Church, the Lloydtown Pioneer Cemetery, the Lloydtown Cairn, signage and plaque for the Toronto Carrying Place Trail, the King Township Museum and the King Township Archives.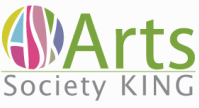 Arts Society King (ASK) is a not-for-profit volunteer organization established in 2005. 
Vision: Enriching King Township through arts and culture for all.
Mission: Arts Society King promotes, supports and advocates for arts and culture through effective partnerships and innovative events and programs.
Our donors are a diverse mix of private citizens and businesses and members are primarily artists. Citizens choose to support ASK initiatives and artists join to gain valuable exposure and opportunities. Donations and membership both support cultural activities in King Township.
One of Arts Society King's most effective partnerships is with King Township (KT) who has recognized the boundless value of arts and culture within our community.  King Township has acknowledged ASK as an important contributor of cultural experiences that help maintain and fulfil King's socio-cultural identity.