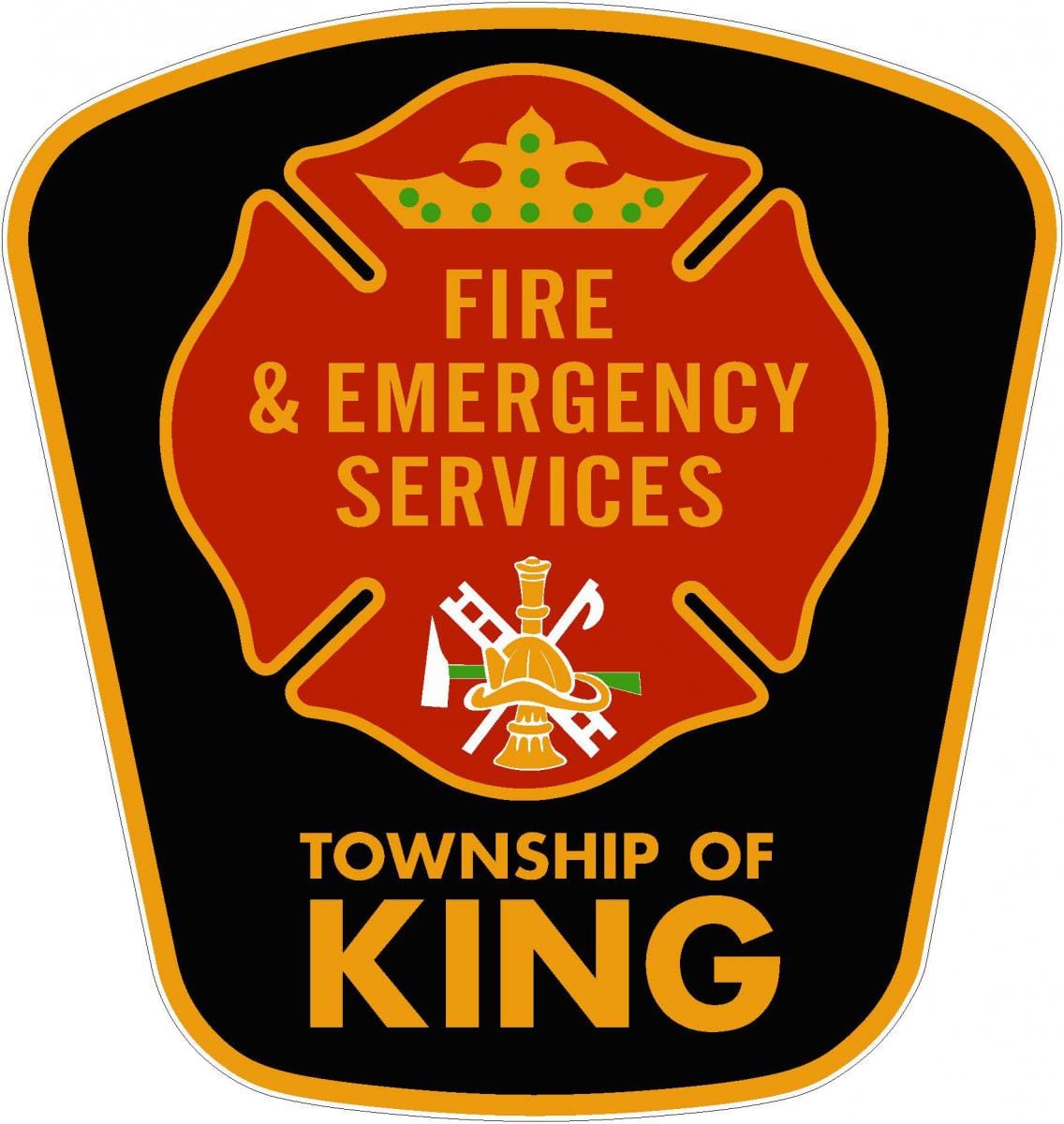 ​Under the direction of Fire Chief James Wall and the Deputy Fire Chief, King Fire and Emergency Services proudly protects an area​​​ of 333 sq. kilometers and a population of 28,000 residents. Serviced by three (3) firehouses and a compliment of one hundred and fifty (150) dedicated volunteer firefighters, King Fire & Emergency Services provides Fire & Life Safety education, fire prevention/investigation services, fire suppression, medical aid response, and specialized rescue services. Our fire service strives to deliver the highest level of service and emergency response with the greatest margin of safety for both its firefighters and the public at large in the most fiscally responsible way.
---
No burning ban in effect (updated April 23, 2020)  
---
Attention - Office/Facility Closure
The Township has closed all facilities​​​ including the Municipal Office and Fire Administrative Office to the public. These measures have been taken in support of the Province of Ontario's direction to facilitate social distancing to protect staff and citizens from the spread of COVID-19. All facilities and the Municipal office will be closed to the public until further notice. ​
King Township is maintaining essential services, including Fire and Emergency Services, water and waste water, waste collection and roads.
We are continuing, where possible, to provide services to resident by email or by phone. As a result, service levels for non-essential services may be delayed or suspended.
King is closely Monitoring COVID-19 developments. The health and safety of our citizens is our number one goal. Please visit our website www.king.ca - COVID-19 for the latest updates. Thank you for your patience​.
Contact Information - 905-833-2800