King City Community Garden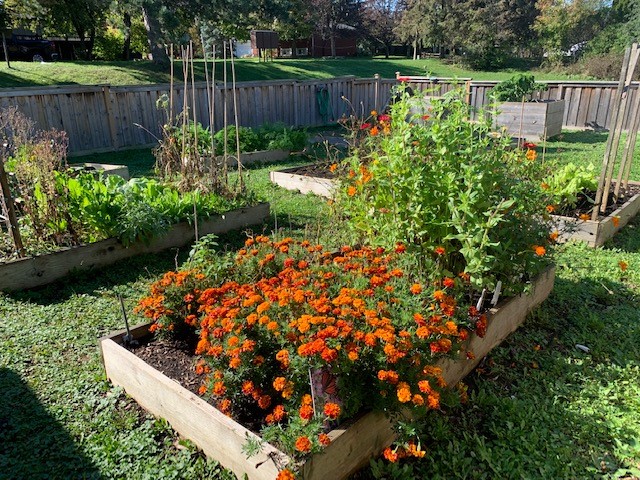 Are you interested in having a gardening plot to grow your vegetables but don't have the room at home? Check out the King City Community Garden located at St. Andrews Park (13190 Keele St, King City, ON L7B 1J2). Seasonal plots are open from the first Saturday in May until October 31 and are available in 2 sizes. 
Apply for a Garden Plot- Registration is open for 2023!
To apply for a garden plot, please complete the Registration Package and email it to environmentalstewardship@king.ca or call 905-833-6555.
Staff will contact you by email or phone to let you know if we have a plot available. If a plot is not available, you will be added to our garden's waitlist. Plots that are not planted by June 15 will be given to someone on the waitlist. 
Availability
Offers of renewal are sent to existing gardeners in late January/early February.
Existing gardeners must confirm their acceptance of renewal in February in order to guarantee they can continue to lease the same garden plot.
Interested gardeners must email environmentalstewardship@king.ca to request a plot.
If a plot is not available residents will be added to a waiting list and contacted when a plot becomes available.
In order to ensure everyone has an opportunity to rent a plot, gardeners can only apply for 1 growing plot for the season. If remaining plots are available after May 31, you can inquire about renting an additional plot.
Schomberg Community Farm
The Schomberg Community Farm is located in downtown Schomberg on six acres of Township property. The Schomberg Community Farm is a wonderful community asset, where people of all ages can gather, learn, grow, dig, plant, and eat!
Visit Schomberg Community Farm to learn more!