Take advantage of the Township's free battery recycling program!
All batteries are sorted by type (alkaline, lithium, etc.) and recycled for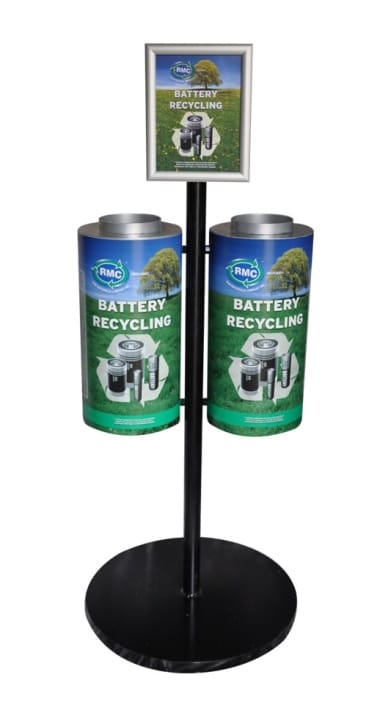 their respective elements (metal, zinc, manganese, etc.). All standard single-use batteries are accepted, including AA, D, 9V, button cell, etc.  Rechargeable batteries are not currently accepted.
Batteries contain heavy metals and other toxic chemicals, which mean they have traditionally been handled as toxic waste.  Recycling these materials allows them to be reused or disposed of properly, which keeps them out of landfill. The Township's new battery recycling bins allow you to conveniently dispose of your used batteries, while doing your part to help protect our environment.
For safety purposes, please place leaking batteries in a sealed plastic bag, and cover the terminals of lithium batteries with tape before dropping them off in the bins.
Drop Off Locations:
Dr. William Laceby Nobleton Community Centre & Arena - 15 Old King Road, Nobleton
King Heritage & Cultural Centre - 2920 King Road, King City
King Township Municipal Centre - 2585 King Road, King City
Trisan Centre - 25 Dillane Drive, Schomberg