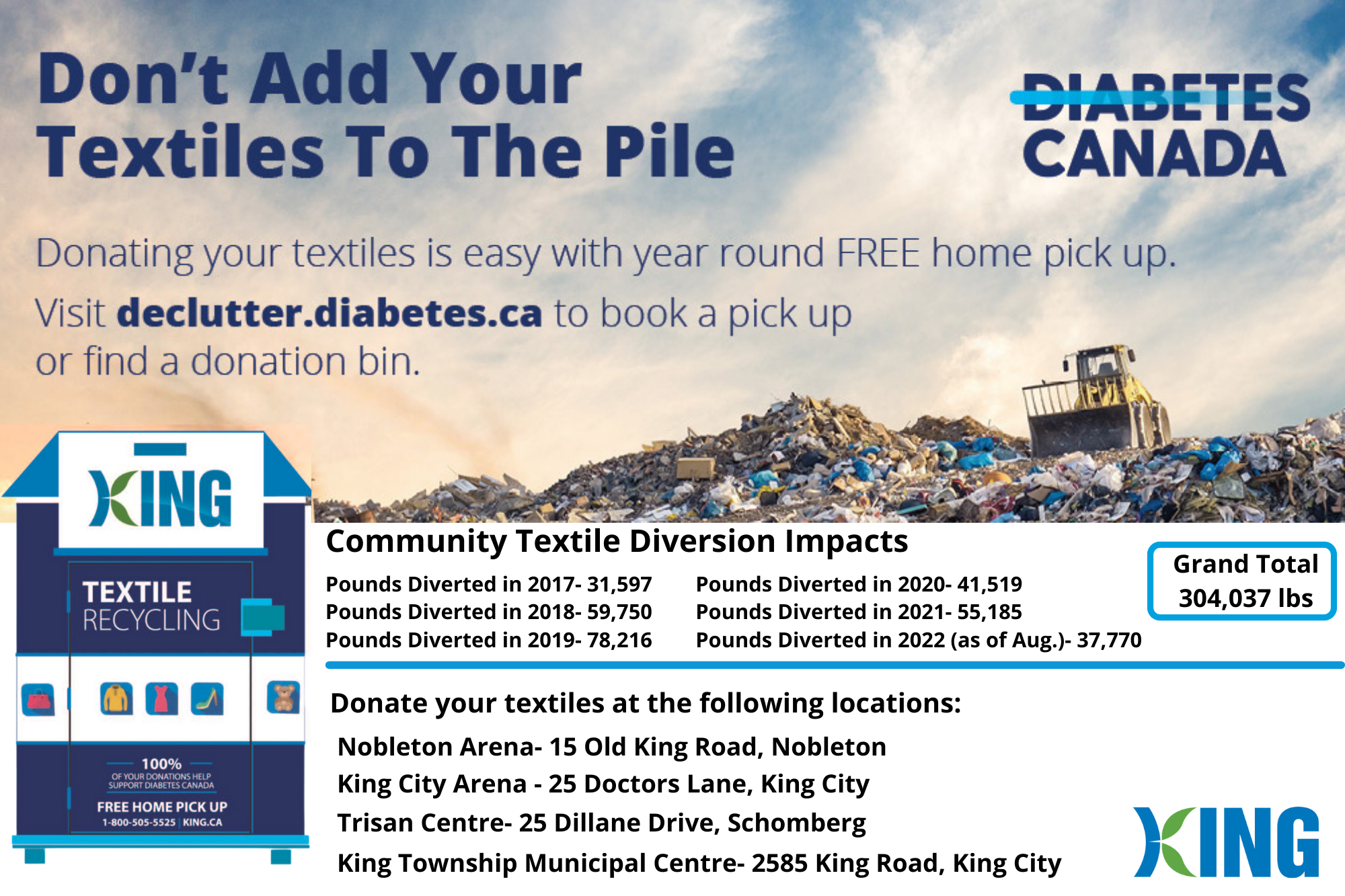 In an effort to divert textiles currently going to the landfill in Township of King, we are proud to launch our new textile diversion program. The Township of King textile donation bins are conveniently located at community facilities providing secure, 24/7 access for the donations of all used textiles. Since March 2017, King has diverted 307,037 lbs of textiles from landfill sites. In 2021, King diverted 55,185 lbs of textiles from landfill sites.
*Please do not leave any items outside donation bins. Instead, check out your other options to donate items below:
Donate your textiles at one of the following locations:
Nobleton Arena - 15 Old King Road, Nobleton
King City Arena - 25 Doctors Lane, King City
Trisan Centre -  25 Dillane Drive, Schomberg
King Township Municipal Centre - 2585 King Road, King City
In addition, the Township of King has partnered with Diabetes Canada to offer our residents the convenience of scheduling a Free home pick up by clicking on the link below. All donations provided will support Diabetes Canada and the 11 million Canadians affected by diabetes or pre-diabetes.
Please remember that our textile donations bins are meant for textile donations only. We kindly ask that you place items inside the textile bins and do not leave items outside the bins as they will end up in the landfill due to the affects of inclement weather.
Every year, Diabetes Canada spends approximately $200,000 to clean garbage around the bins. Textile Donation Bins only accept textiles, no dumping of household materials.