The Township of King demonstrates commitment to preserving our natural resources and enhancing the natural environment by investing in green infrastructure. Since 2017, we have planted over 8000 native trees and shrubs in parks and open spaces through community tree planting partnerships. We work closely with various partners to identify funding opportunities and identify new locations that would benefit most from planting. By providing volunteer tree planting opportunities to the community, residents, community groups and organizations can participate in experiential learning and contribute to the growth of our canopy. 
The Township of King Community Services Department, Environment King and Parks & Forestry Division work collaboratively to conserve, protect and enhance our natural assets and are committed to growing our tree canopy coverage. The Parks and Forestry division through its general operations is responsible for the maintenance of approximately 9,400 urban street trees, 275 linear kilometers of trees along rural roads and approximately 1,100 acres of trees in parks, open spaces, and woodlots.
King's Tree Coverage
King Township strives to be a leader in greening our communities and is committed to the following:

Vision: To enhance the Township's tree canopy
Mission: "To be a leader in the awareness, protection, enhancement and growth of trees and the overall tree canopy throughout King"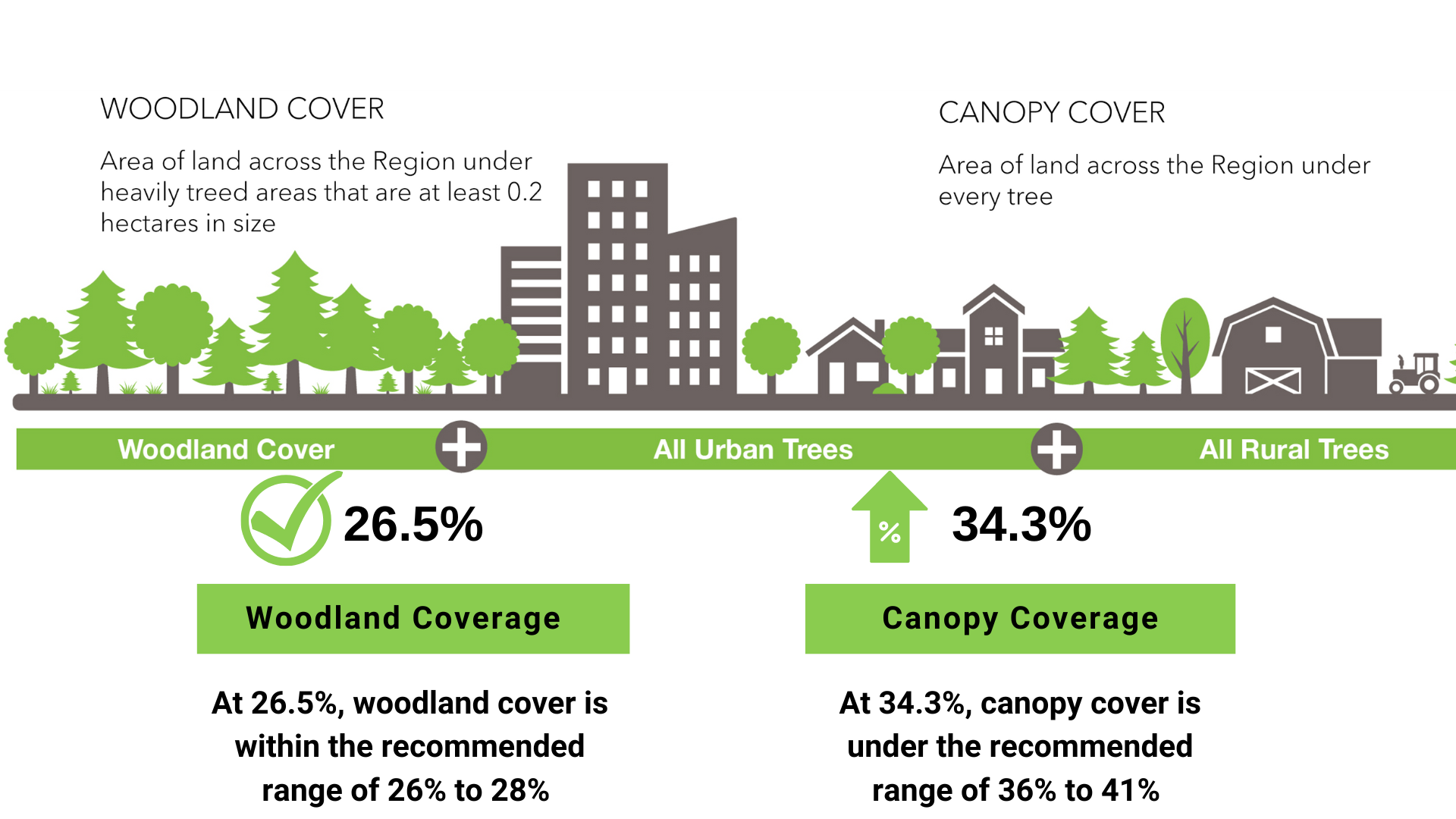 Image provided by York Region
Thank you to our Planting Partners: