Help support King's local businesses!

There are many ways to support our community by shopping at your favourite local businesses. You can do so by shopping online, getting yourself or a loved one a gift certificate to use later, ordering curbside pickup or takeout or by supporting businesses on social media!  

By shopping locally, you are supporting King's local economy while helping to maintain local employment opportunities. 

Are you looking for ideas on what to purchase this holiday season? We can help. 

Why not take the opportunity to help support local businesses in King Township and find that unique special item for everyone on your list? 

The King Chamber of Commerce created King Township's first-ever digital Holiday Gift Guide just for this occasion!

Participation in this guide is absolutely free and is open to any business in King Township that has holiday shopping. Contact the King Chamber of Commerce if you would like your business to be added. They will be continually adding more businesses to the guide, so please check it often. 

Additional ways to ShopKING:
---
Looking to enjoy some holiday events? There are lots of activities happening in King!
For more information or for a full list, visit our Community Calendar. 
While you're out, why not stop in at a local business to find the perfect gift for the holidays or visit one of King's great local restaurants before heading home?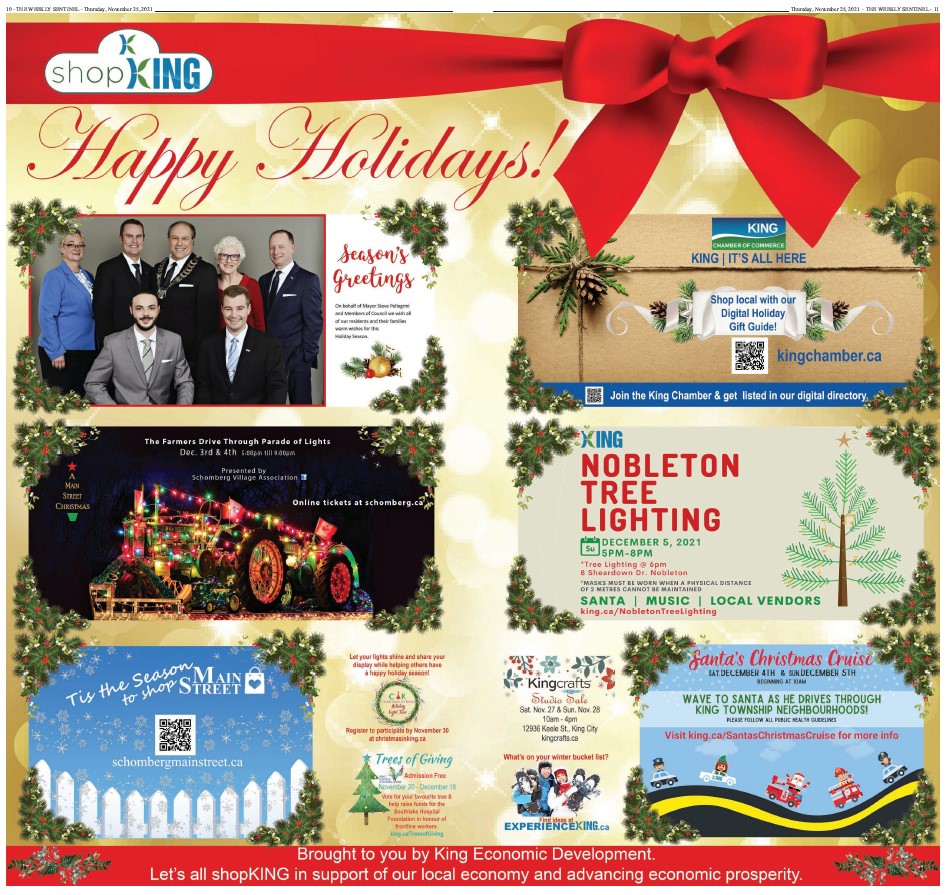 ---
How are you planning to shop this festive season? We want to hear from you!

You are invited to take a quick survey that consists of of six short questions that asks how you plan to do your festive shopping this year.

Once the survey is closed, the results will be shared on the SpeaKING page here. 

 
---
 

 

_________________________________________________________________________________________________________________________________________________________

 

 

________________________________________________________________________________________________________________________________________________________

 

 
---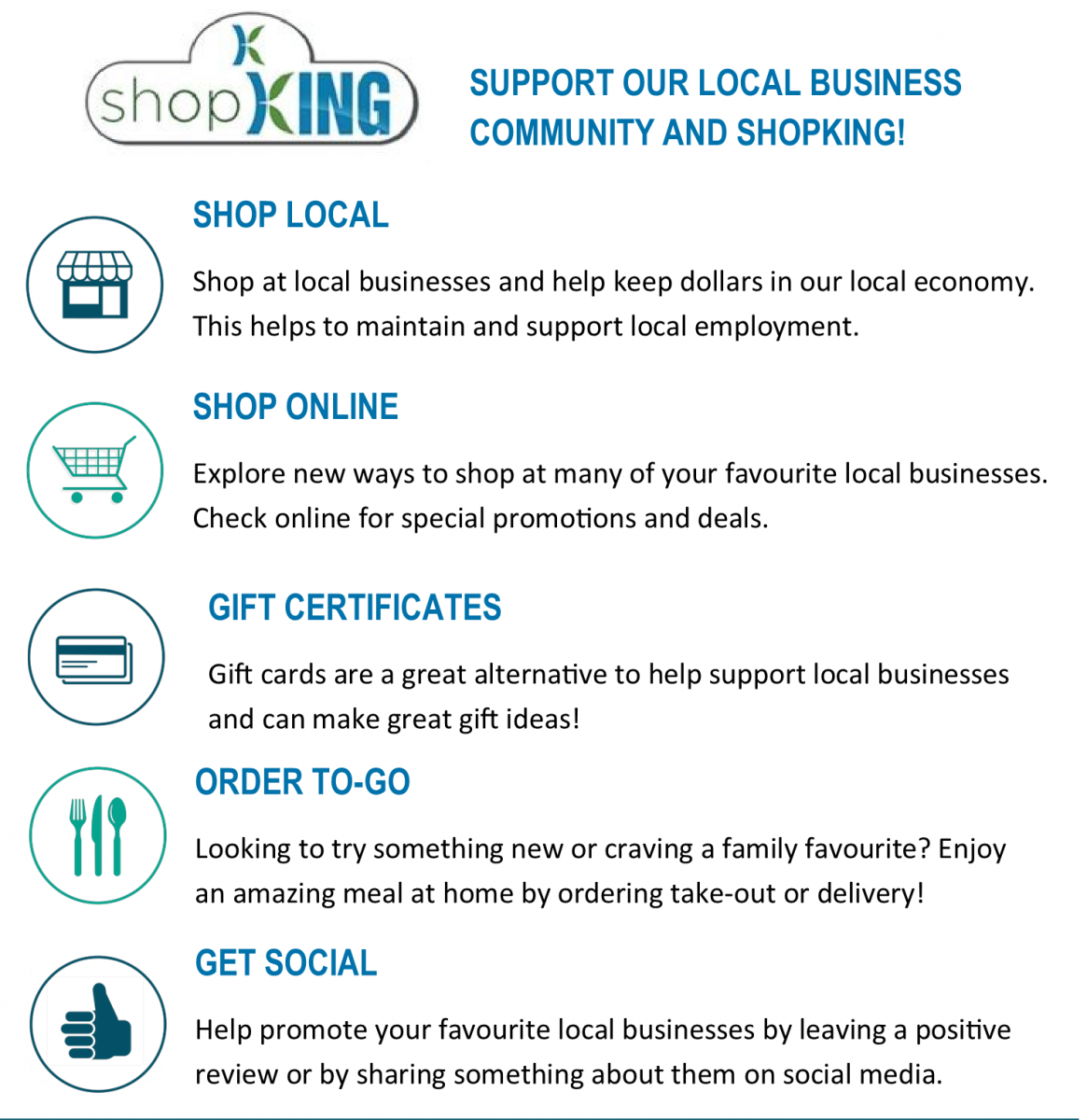 ---

View the 2021 Membership Business Directory