The Nobleton Outdoor Pool will be closed for the duration of the 2021 season due to COVID-19.
​The Township of King has one (1) outdoor pool located at 15 Old King Rd., Nobleton. We offer a wide variety of swimming lessons, public swim times and options for private rentals. For more information please contact the Active Living Coordinator
| Pool Opening Date | Pool Closing Date |
| --- | --- |
| --- | --- |
Swimming Lessons & Session Dates
Swimming lessons run everyday (Monday to Friday) for two weeks.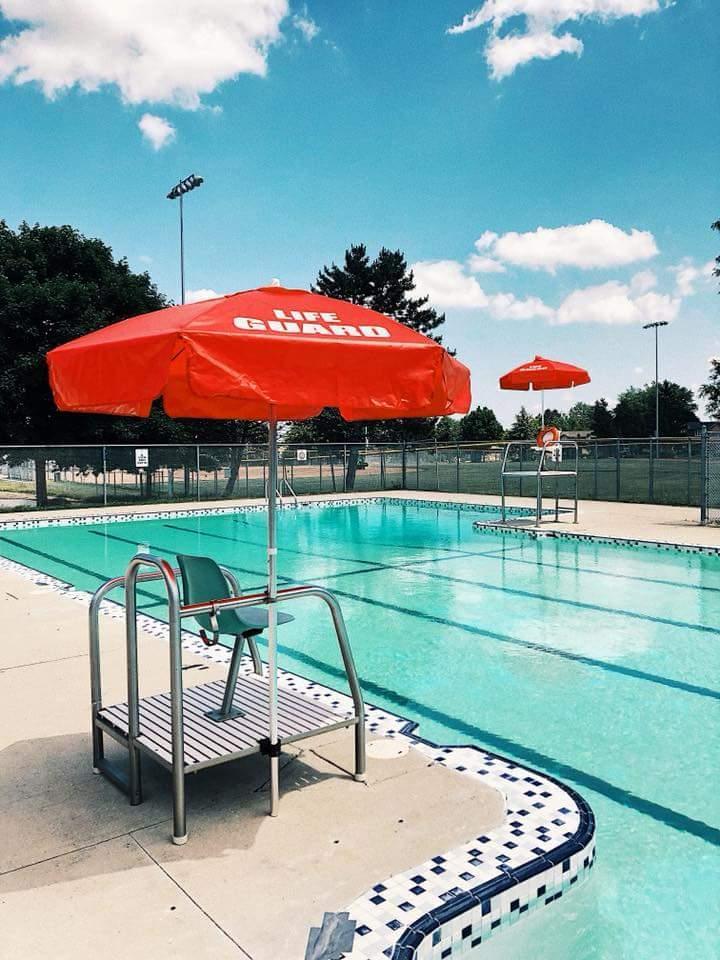 Support your child's learning through participation in the recreation swimming programs. Set realistic goals for your child, encouraging them to do their best. Learning to swim can be enjoyable, but like many skills, it takes time, practice and patience.
It is important to remember that each swimmer advances at their own pace.  Not completing a level the first time, or even the second time, simply means there are important skills to continue to improve upon. Success in swimming lessons comes in many different forms – learning new skills, increasing confidence and gaining a feeling of accomplishment.
What level should I register in?
Visit our pool and one of our aquatics staff can assist you in determining what level to register in.
We offer free swimming lesson assessments. Please contact the Nobleton Pool at 905-859-4342 to request a screening from our lifeguards and swim instructors during scheduled leisure swim times.
Levels Include:
Red Cross Preschool Levels (Ages 24m – 6y)
Red Cross Swim Kids (Ages 5-12)
Aquatic Leadership Programs (Ages 10+)
Private and Semi-Private Lessons (All Ages)
Lesson Start Times
Participants should be at the pool deck at the lesson start time and no earlier. Feel free to escort your child to their lesson on the first day to meet the instructor. Please remove outdoor shoes in the shower area and pool deck.
General Information
Pool Guidelines
Children under 9 years of age must be accompanied by an adult.
Children under 5 years of age must be within arm's length of an adult.
Proper swim attire must be worn by everyone on the pool deck.
Street clothes and shoes are not allowed past the shower and change room area.
PLEASE NOTE: refunds are not issued due to inclement weather or unforeseen circumstances
Cell Phones, Filming, Photography
Please note that to ensure the privacy of others, cell phone devices, filming or photography will not be permitted in the change rooms, or on the pool deck.
Personal Belongings
Do not leave valuables and belongings unattended in change rooms. Take belongings to your program area. We are not responsible for lost or stolen items.
Strollers
Strollers are not permitted on the pool deck or in the shower area.
Pool Fouling/Closure
To reduce the number of closures due to pool fouling, participants not toilet trained are required to wear swim diapers. No disposable diapers. Also, please keep eating to a minimum prior to swimming.