Schomberg Main Street Strategy & Action Plan
King Township is developing a strategy to ensure the vitality of the commercial core of Schomberg's Main Street.  The project is being conducted by King Township in consultation with the Schomberg community.
The project is taking place thanks to $50,000 in partnership funding from the Ontario Ministry of Agriculture, Food and Rural Affairs (OMAFRA) Rural Economic Development (RED) program. This program funds projects that stimulate economic growth in Ontario's rural communities by helping to grow the local economy and remove barriers to economic development.
The outcome of this strategy study will include activities to grow the Main Street economy and remove barriers to economic development. Some examples include:
attracting investment
creating jobs
supporting entrepreneurs
These scope of this project covers the research, community consultation and strategy development for Main Street. It does not include capital projects such as infrastructure.
---
Strategy Subject Area
The study area includes all properties on Main Street from Church Street to Dr. Kay Drive. It also include 1,6,& 7 Church Street, the old Arena and the Agricultural Fairgrounds.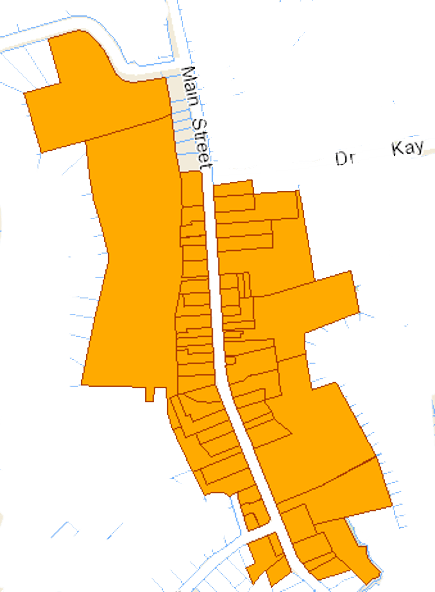 ---
All of the surveys and studies for the strategy have been completed.
These include a resident survey, business depth interviews and surveys, a parking study and Main Street's Trade area analysis.
Learning from each of these has been posted to the project page.
---