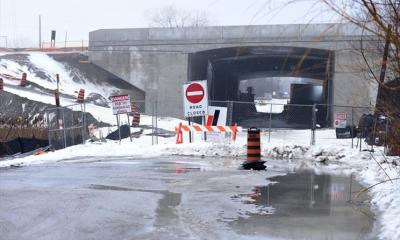 The interchange at Hwy. 400 and Lloydtown-Aurora Road is being reconstructed and the 16th Sideroad overpass bridge is being replaced.
The road closure at the ​16th Sideroad at the Hwy. 400 overpass was scheduled to be completed by the end of 2020. However, the Ministry of Transportation says it is now expected that traffic will not be able to cross under Hwy. 400 until late spring 2021.
The work is being done by the Ministry of Transportation as part of its ​Highway 400 Bridge Replacement Program​.
For updates on the project's progress, visit https://www.king.ca/your-local-government/news-and-notices/service-alerts