Category
General News
Service Alerts and Disruptions
Please be advised that 10th Concession will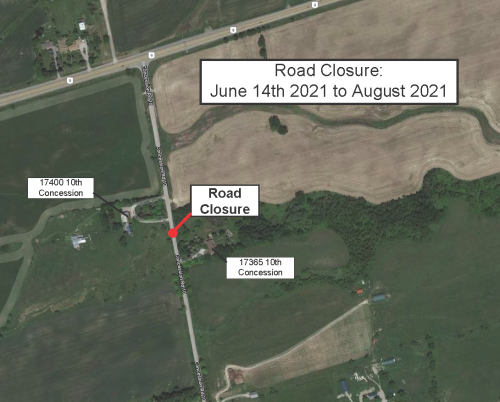 be closed south of Hwy. 9 from June 14, 2021, to August 2021 to facilitate the installation of Culvert 319.
The last municipal address north of the closure is 17400 10th Concession, and south of the closure it is 17365 10th Concession.    
Local access will be maintained at all times for residents from either the north or south. However, through access will not be permitted while the culvert is out.
The road closure will officially begin on June 14th 2021.