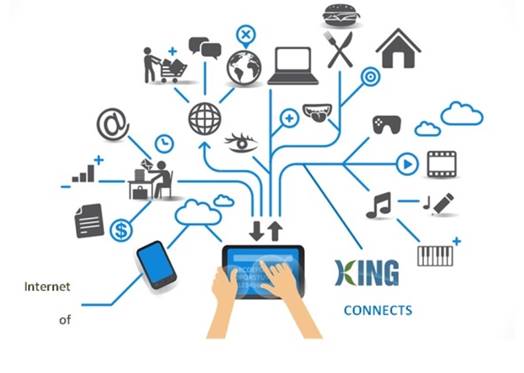 Introduction 
Township actively continues to support the installation of broadband and fibre across King, in partnership with the provincial/federal government, private service providers and other community stakeholders, since the inception of King Connects in 2017. This commitment is also a Key Action contained within our  2019-2022 Corporate Strategic Plan, within the Priority Area: Investing in Infrastructure and its associated Objective: Connecting People and Places. You can check out the Annual Progress Reports for annual progress informed by key performance indicators.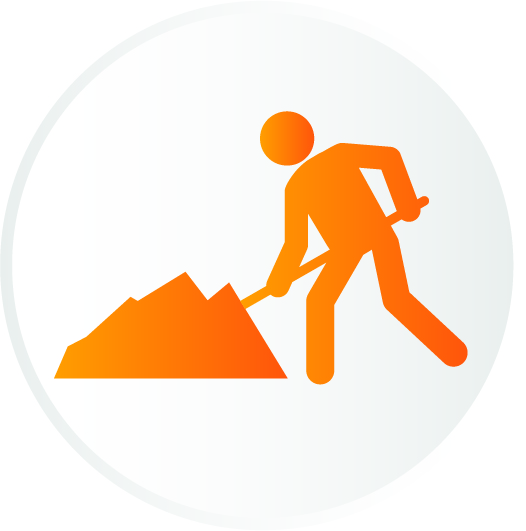 Priority Area: Investment in Infrastructure

     Objective: Connecting People and Places

     Key Action: Support the Installation of Broadband, Fibre and Cellular Coverage 

Timeline of Projects and Initiatives 
March 2021 - MP for King-Vaughan Deb Schulte announced the investment of $2.27 million to bring reliable and affordable high speed Internet to even more rural residents across the Township in partnership with Vianet. The funding is being provided from the Rapid Response Stream of the Universal Broadband Fund. The communities of Pottageville, Nobleton, and Lloydtown will be the beneficiaries of the funding for this time around, which will see Vianet contribute $1.7 million. Check out the news release from Innovation, Science and Economic Development Canada HERE!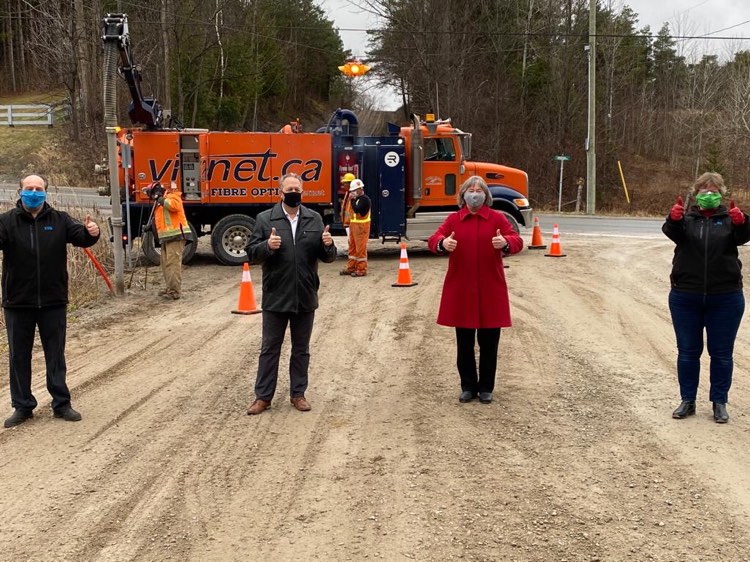 [Vianet Drilling Launch - 18th Concession at Weston Road, March 2021]
March 2021 - Centre of Excellence in Next Generation Networks (CENGN) is partnering with Rogers to bring high speed broadband to the Holland Marsh area, which straddles the boundary between the Township of King and Town of Bradford West-Gwillimbury. The project is part of the CENGN's Rural Ontario Residential Broadband Program, and will serve as a model for extending high-performance internet access services into areas with wide, deep and sparsely-treed valley communities across the province. Check out the article HERE! 
November 2017 - Vianet connected King Township's first customer to fibre optic Internet made possible by the Small Communities Fund provided by the Federal and Provincial governments. The presentations provided by Mayor Pellegrini, MP Deb Schulte and York Region representative Doug Linedblom during the King Connects Information Night can be found HERE. Check out the King Fibre Optic Broadband Expansion Press Release Video HERE. 
March 2017 - Staff prepared the Joint Report JR-ADMIN 2017-01 Support for Connect to Innovate Application to get Council's support for the Connect to Innovate Program funding application submitted through York Region. Council was in full support of this application and staff proceeded working with York Region to submit the application to the CTI Program. 
December 2016  - The Canadian Radio-Television and Telecommunications Commission (CRTC) declared broadband internet access as a basic telecommunications service and coinciding with this announcement was the introduction of a new fund to support broadband infrastructure. The federal government launched the Connect to Innovate Program to help bring connections to Canadians in rural and remote communities. A comprehensive survey of Township residents and businesses was completed to demonstrate need in King.