Category
Council
General News
Public Works
Service Alerts and Disruptions
Construction to improve culverts on Hwy. 27,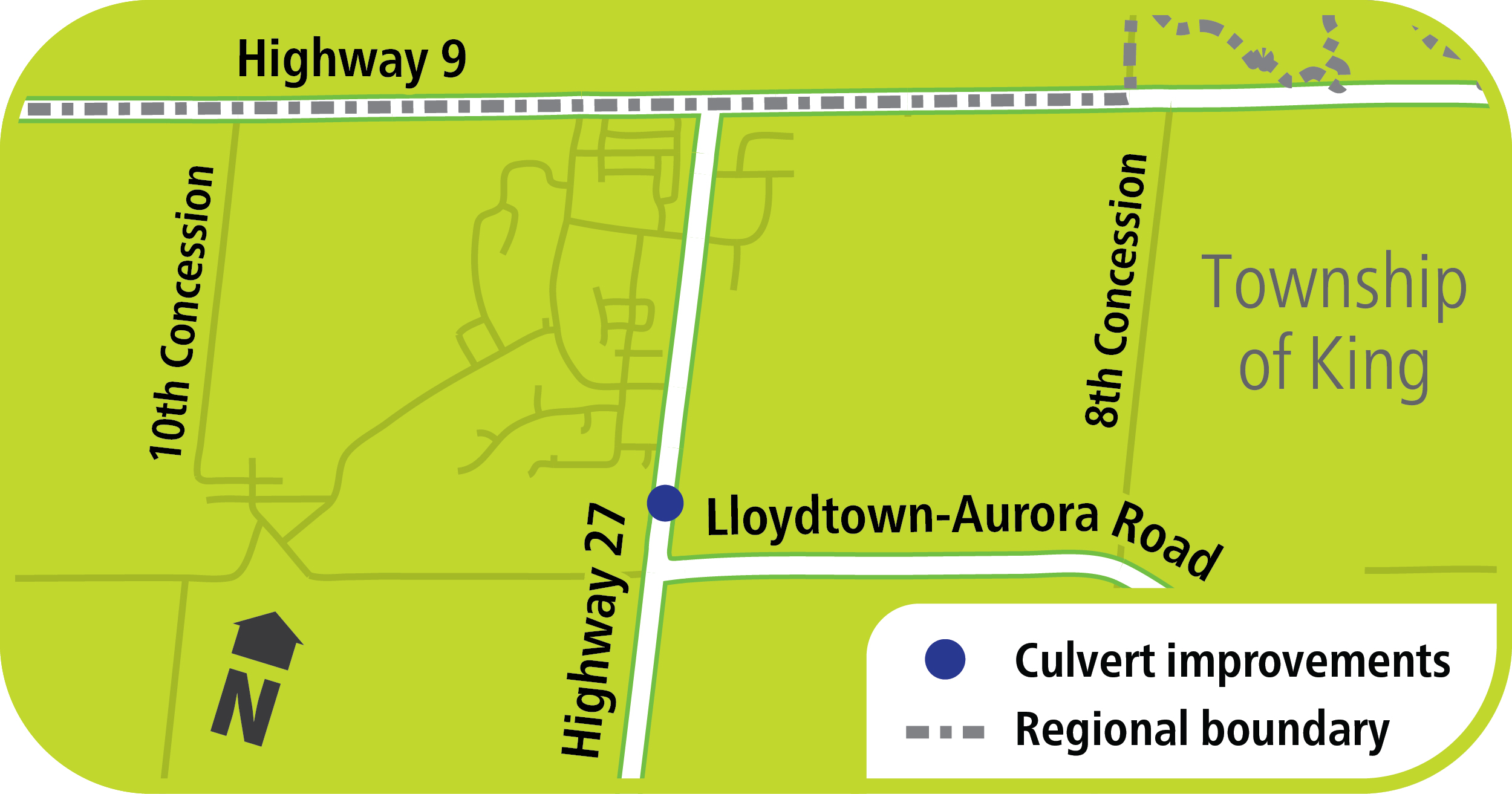 north of Lloydtown-Aurora Road, are scheduled to start next month. 
Description
Culverts allow water, such as streams or storm water, to pass freely under the road

Improvements include relining the culvert to extend its service life
Duration
July

2022 to

August

2022

As with all road construction projects, work may be rescheduled due to weather

and

York Region will provide advance notice where possible
Impacts to travellers
Weekdays

from 7 a.m. to 7 p.m.

Temporary lane restrictions may be required
If you have any questions about this project, please contact:
For after-hours emergencies, please contact York Region's Roads and Traffic Operations Centre at 1-877-464-9675 ext. 75200.
For general inquiries, please contact Transportation Operations at 1-877-464-9675 ext. 75000 or via email at transportation@york.ca.