Category
General News
Growth Management Services
Public Notices and Meetings
Want a say in the future of a sustainable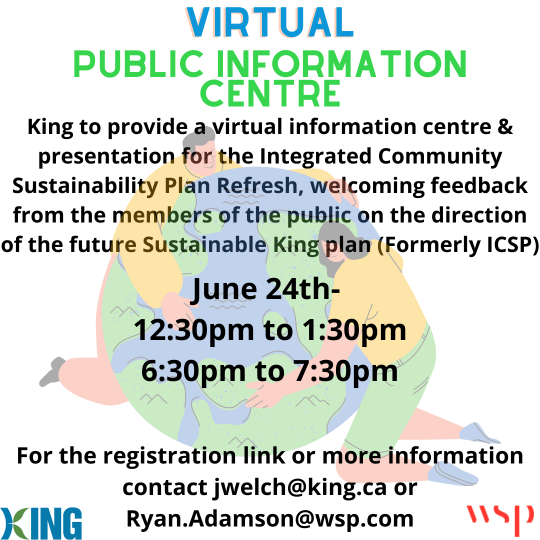 King? Join us on June 24 for a virtual information centre and presentation on the refresh of our newly named Sustainable King plan. 
Register for the 12:30 pm session by clicking here.
Register for the 6:30 pm session by clicking here.
Background
Sustainable King, King Township's Integrated Community Sustainability Plan (ISCSP), is being refreshed to align with recent and updated municipal policies. The ICSP promotes community vitality and prosperity while respecting, preserving and restoring the natural environment. Join us as we unveil new directions for King Township to ensure that we remain a sustainable community in all aspects.
More information can be found on our SpeaKing page.