King City, Ont. — The Township of King has received almost $100,000 from Central Counties Tourism through FedDev Ontario to support local businesses and attract visitors to King.  
Today, the Township of King received a non-repayable contribution of $99,588.52 from Central Counties Tourism to assist King's tourism assets and enhance the attractiveness of King as a destination for visitors. This is part of the Government of Canada's Tourism Relief Fund, delivered by the Federal Economic Development Agency for Southern Ontario (FedDev Ontario). Central Counties Tourism received $8.65-million from FedDev Ontario to help local tourism organizations and businesses safely welcome back visitors, recover from the impacts of the pandemic and prepare for future growth.
This investment will help the Township adapt and recover to attract new visitors and drive economic growth in King.
The tourism sector is vital to the economy and jobs in the Township of King. Many of King's businesses were negatively impacted by the effects of COVID-19, and most community events and programs could not take place. This investment in King will ensure that businesses and the community are well supported by drawing new visitors to the Township and enticing them to revisit often.
The Township will utilize this funding to develop several unique tourism experiences to help draw visitors to King under the guidance of the Community Tourism Plan. For example, the grant will help support the installation of a disc golf course at the Cold Creek Conservation Area. This destination will assist bringing new visitors to the Township, and drive people to businesses in King for activities before or after playing a round of disc golf. The funding will also help advance the goals of Economic Development's Main Street Revitalization Strategy to increase community programming, events, and enhance public gathering spaces like the newly renovated Schomberg Community Hall. King is fortunate to be part of the Greater Toronto Area and wants to invite day-trippers to experience the best that the community has to offer.
Quotes
The Honourable Filomena Tassi
Minister responsible for the Federal Economic Development Agency for Southern Ontario
"The Government of Canada's $78-million investment through the Tourism Relief Fund is helping communities across southern Ontario. With this funding, southern Ontario's Regional Tourism Organizations and Indigenous Tourism Ontario are providing hundreds of local businesses and organizations with the support they need to create jobs, attract more visitors and grow local economies, now and into the future."
Mayor Steve Pellegrini
Township of King
"King is excited to receive this funding from FedDev Ontario and Central Counties Tourism to help our community really come to life. We are delighted to welcome tourists back to King and provide new and unique tourism experiences for visitors and our residents under the ExperienceKING brand. We want to increase visitor spending and drive new traffic to our businesses through activities and attractions such as the disc-golf course at Cold Creek, and new equipment to enhance Main Street Schomberg as a day-tripper destination."
Chuck Thibeault
Executive Director, Industry Development, Central Counties Tourism (RTO #6)
"Central Counties is dedicated to developing, supporting, and promoting tourism throughout Durham Region, York Region, and the Headwaters Tourism Region. We are thrilled that King Township continues to prioritize destination development in their strategic plans, creating more reasons to visit in addition to making King a better place to live and work. The co-ordinated and inclusive approach they are taking benefits both businesses and residents. On a personal note, I can't wait to play the new disc golf course!"
Quick Facts:
The Township of King owns the ExperienceKING tourism brand to promote the best events, destinations, and culinary treasures that King has to offer. The Township is utilizing the funding received through the Tourism Relief Fund to improve and enhance amenities, programs, and services available to tourists and residents.
Central Counties Tourism is the provincially-funded not-for-profit dedicated to developing, supporting and promoting tourism in Durham Region, York Region and the Headwaters Tourism Region. Since its inception, Central Counties Touirsm has assisted dozens of municipalities through destination development and hundreds of tourism-related businesses to grow their capacity, strengthening the visitor economy in the region. 

The Government of Canada's 

$500-million Tourism Relief Fund

 

is helping tourism-oriented businesses and organizations recover from the pandemic and prepare for future growth. FedDev Ontario is delivering nearly $120 million of the 

Tourism Relief Fund

 

across southern Ontario.
Links and Resources:
Photos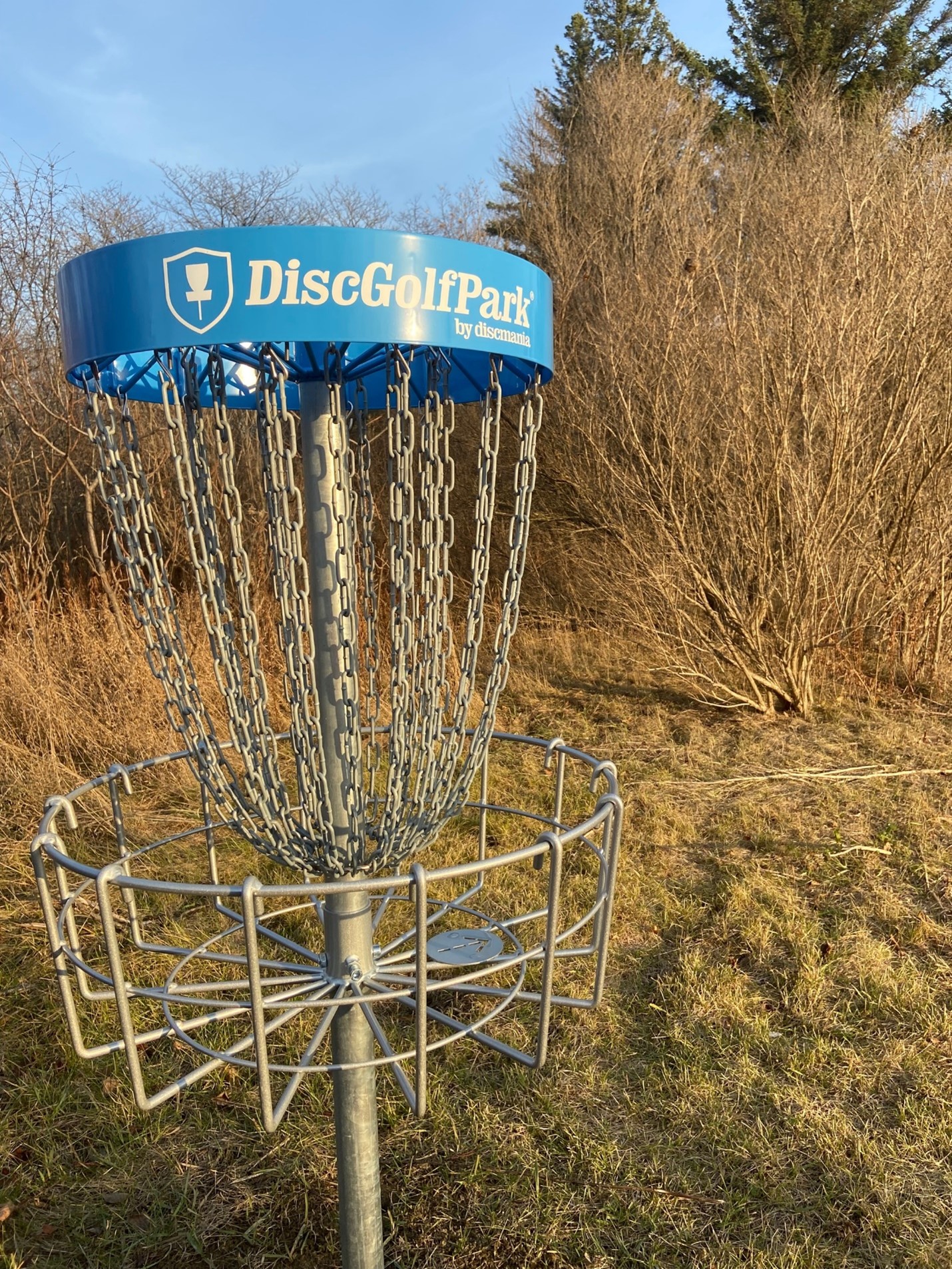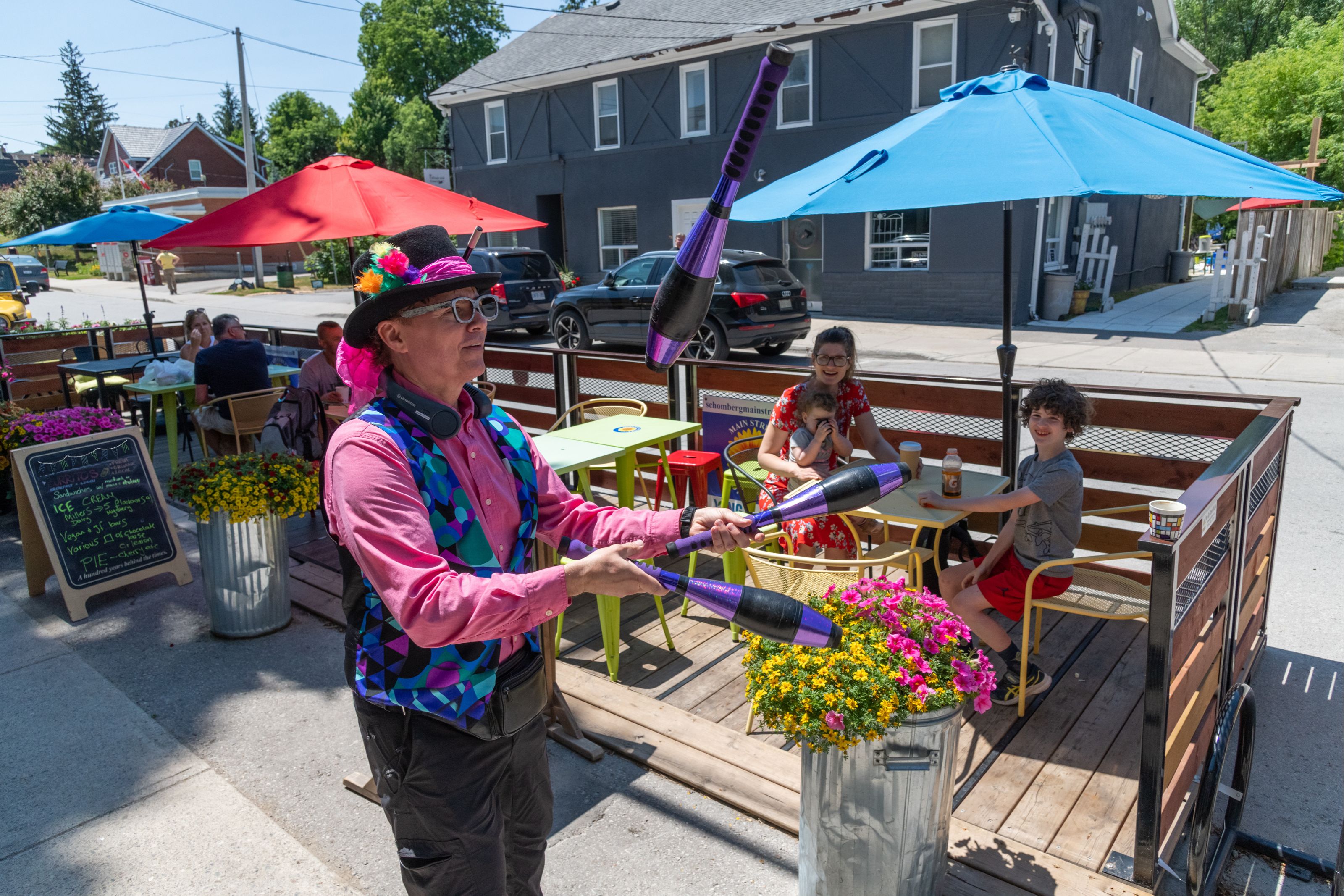 Photos: Disc golf basket at Cold Creek Conservation Area and entertainer at the July 9 Sidewalkable Saturday event on Main Street Schomberg.
-30-
About FedDev Ontario
For 13 years, the Government of Canada, through FedDev Ontario, has worked to advance and diversify the southern Ontario economy through funding opportunities and business services that support innovation, growth and job creation in Canada's most populous region. The Agency has delivered impressive results, which can be seen in southern Ontario businesses that are creating innovative technologies, improving productivity, growing revenues, creating jobs, and in the economic advancement of communities across the region. Learn more about the impacts the Agency is having in southern Ontario by exploring our pivotal projects, our Southern Ontario Spotlight, and FedDev Ontario's Twitter, Facebook, Instagram and LinkedIn.
About King Township
Lying in the heart of the Greater Toronto Area, King Township is located within York Region, one of the fastest growing and diverse economies in Canada. More than 60 per cent of the Holland Marsh, also known as Ontario's salad bowl, lies within King Township. Though predominantly rural, most of King Township's 28,000 residents live in the communities of King City, Nobleton and Schomberg. Residents and visitors are drawn to King because of its rural lifestyle, village atmosphere and quality of life. For more information visit www.king.ca.
About Central Counties Tourism
Central Counties Tourism was established as a regional tourism organization in 2010 under a framework developed by the Ontario Ministry of Tourism, Culture and Sport, following the completion of the Ontario Tourism Competitiveness Study. Our mandate is to identify sustainable best product and practices that will build a stronger and more competitive tourism industry within the region. We are funded by the Ontario Government and managed as a not-for-profit organization by a voluntary tourism industry board.
Central Counties Tourism works with the existing tourism offices within the regions of York and Durham, and Headwaters, who are each responsible for product development and marketing to tourism consumers within the local municipalities. Our mission is to increase tourism in the region by promoting and developing unique and competitive tourism products that attract high yield visitors from outside the Central Counties region.
Media Contacts
Edward Hutchinson, Press Secretary
Office of the Minister responsible for the Federal Economic Development Agency for Southern Ontario | Email: edward.hutchinson@feddevontario.gc.ca
Donna L. Kell, APR, Manager of Communications and Public Engagement
Township of King | Phone: 416-420-7492 | Email: dkell@king.ca      
Chuck Thibeault, Executive Director, Industry Development
Central Counties Tourism (RTO #6) | Phone: 905.940.9999 x 1 |Email: cthibeault@centralcounties.ca