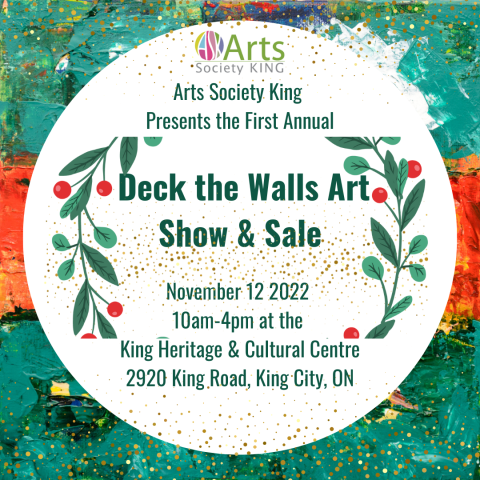 Location
King Heritage and Cultural Centre (2920 King Road)
Deck the Walls is celebrating its first year. The art show and sale will take place on November 12 from 10:00 to 4:00 p.m at the King Heritage and Cultural Centre.
A preview of the participating artists and some of their artwork is currently on the Arts Society King website with links to the artists' website and/or social media. Deck the Walls will feature 16 artists and artisans who will be introduced on Facebook.com/studiotourking page in September and biweekly in the King Weekly Sentinel as of September 15.
The art show and sale will include fine paintings (in acrylic, oil, and watercolour), textiles, pottery, mixed media, etc.