Hey FOR RENT - 518 Main Street
Iconic renovated grain elevator at the corner of Highway 9 & Main Street - 5,672 sqft.
$18/month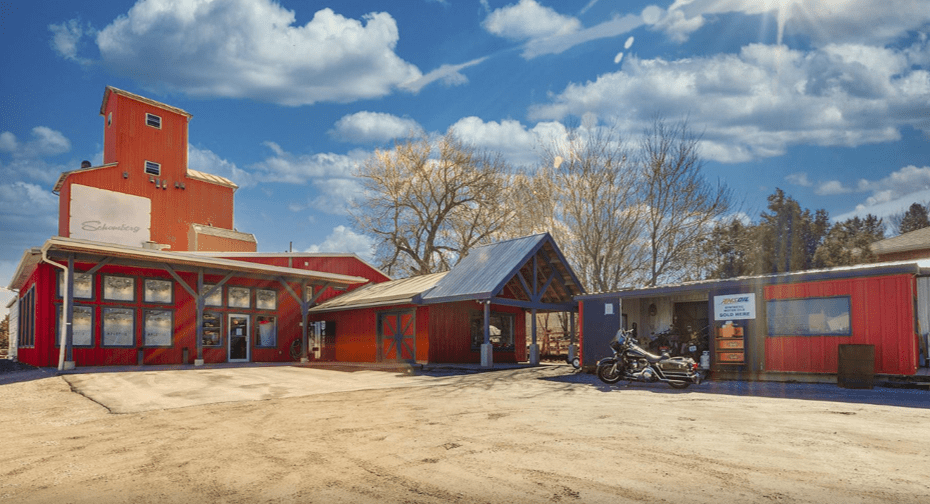 Spectacular Live/Work Space
Main level features three offices, large showroom with multiple windows and drive-in garage door, handicapped washroom, open production area, storage room with drive-in garage door, 464 sq ft basement with 12 ft ceilings. Silo has been cleaned and can be converted into office space.  Second level includes a legal, 1200 sq ft, two-bedroom apartment with a 4 pc bath, open concept layout and fireplace.`
Building can be leased fully or without apartment. Suits a brewery, vet clinic, motorcycle or specialty auto shop, garden centre, hardware store.
See listing ** listing says no longer avail
---
26 DOCTOR'S LANE FOR SALE 
Beautifully renovated Masonic Hall.  3256 sqft.
$1,090,000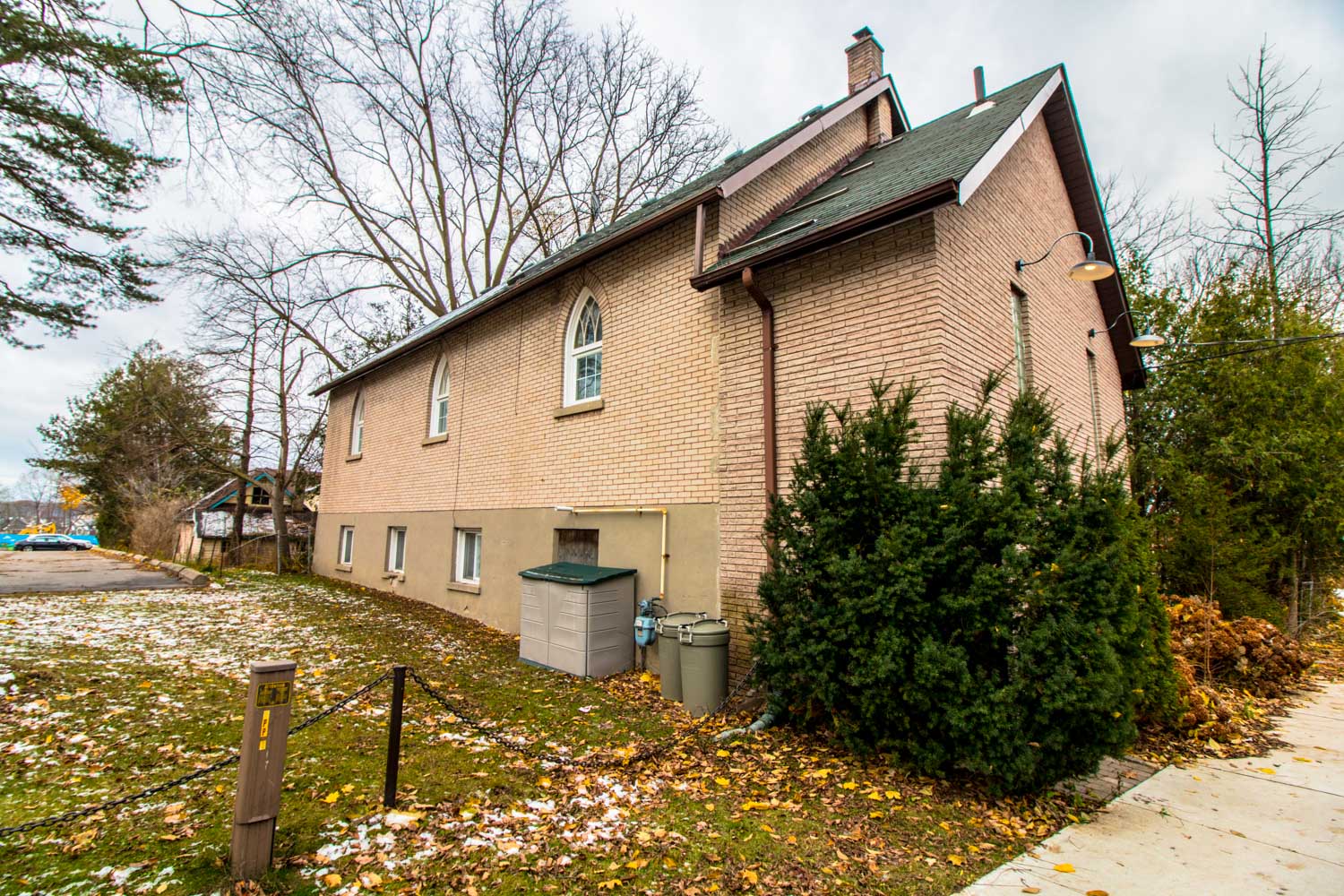 Beautiful Second Floor Office Space in a Turn of the Century Building
3 Office Unit With Kitchenette And 2Pc Bath. Offices Feature Coffered High Ceilings With Pot Lights, Fans And Hardwood Floors. Includes Small Storage Space In Barn.
---
2118 KING ROAD FOR LEASE
High Traffic Location with Great Visibility.  2010 sqft.
$35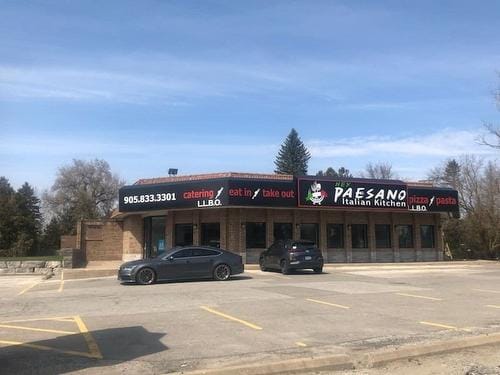 Rare Corner Property On One Of The King City's Busiest Intersections - King Rd. And William St. This Building Is Situated Close To Shopper Drug Mart And Td Bank, Across From Rbc Bank, and King City High School. This Well Maintained Freestanding Building Is Perfectly Suited For A Medical/Dental Office, Medical Lab, Accountant's Office Or Retail Boutique.
---
0.41 ACRES FOR SALE AT THE SOUTHWEST CORNER OF KING RD. & KEELE ST.
Main corner building 3700 sqft.  Second building approximately 4300 sqft.
$3,490,000

Prime Location in King City
Just 1 minute east of Hwy 400, and within walking distance of the King City GO Train Station, this property located in the King City core is zoned for multiple uses. The eastern building houses both business and residential units.
---
RETAIL & OFFICE SPACE FOR LEASE
10,800 Sq. Ft. ground floor retail available
7,121 Sq. Ft. third floor professional space available
Ground Floor Units Available Immediately.
3rd Floor Available up to 60 days notice.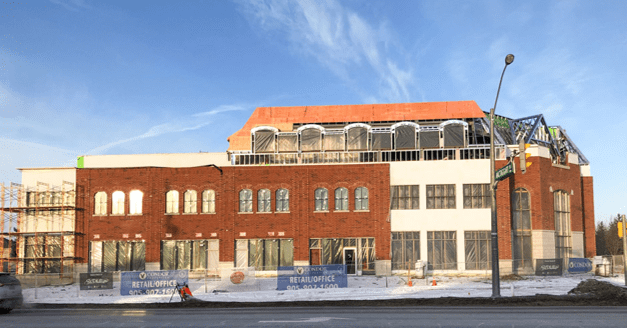 Prime Location in Nobleton
Eight minutes off of Highway 400 and located on Highway 27, on weekdays King Country Square will benefit from resident and commuter traffic, as well as cottager and skier traffic on weekends.
With anchor tenant St Phillips Bakery on the ground level, and Anytime Fitness on the second floor, this will be a popular destination for both residents and commuters.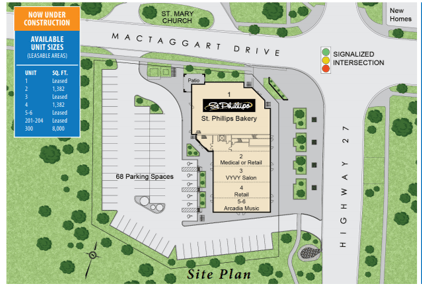 ---
Prime Corner Redevelopment Site on Highway 27
Great Opportunity To Own 2 Properties In The Heart Of Nobleton
Currently property has two storey house
Ca Zoning Allows Multiple Uses
13105 Hwy 27
See listing ** listing no longer avail

---
SOLD!
2075 KING ROAD

---
In addition to properties zoned commercial and properties in the employment lands, there are many more options for locating your business. In particular, for properties zoned residential but located in village cores, rezoning from residential to commercial is a simple process.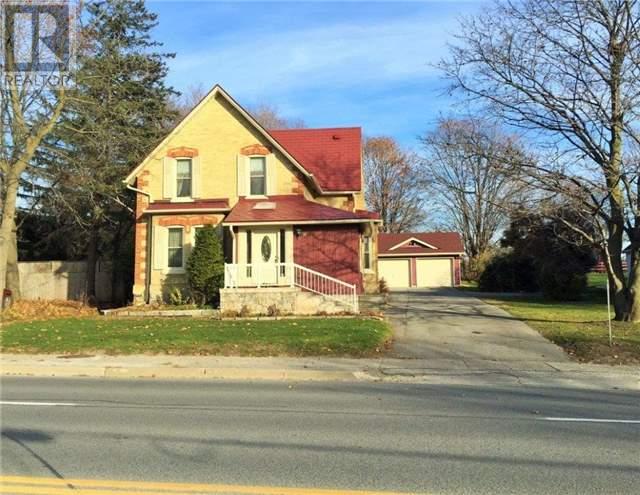 ---
LOCAL REAL ESTATE OFFICES
King City
Laceby Real Estate
2169 King Road, P.O. Box 271
King City, ON L7B 1A6
Office Phone: 905.833.0033
Office Fax: 905.833.3773
Email: info@lacebyrealestate.com
Forest Hill Real Estate, Brokerage
1700 King road, #22, King City ON   L7B 0N1
Office Telephone: 905.539.9511
Office Fax: 905.784.1196
Moffat Dunlap Real Estate Limited, Brokerage
16630 Dufferin Street, King City ON   L7B 1K5
Office Telephone: 905.841.7430
Office Fax: 905.841.4091​
Royal LePage RCR Realty, Brokerage
# 3 - 12994 Keele Street, King City ON L7B1H8
Office Telephone: 905.833.4633
Office Fax: 905.833.4630
Realty Pros Inc., Brokerage
208 Martin St., King City, ON L7B 1J5
Office Telephone: 416-219-7402
Re/Max Hallmark Trends Realty
# 1 - 12967 Keele Street, King City ON L7B1G2
Office Telephone: 905.833.0111
Email: info@trendsrealtyinc.com
Schomberg
Fleming Realty Inc., Brokerage
16199 Concession 12, P.O. Box 462, Schomberg, ON L0G 1T0
Office Telephone: 416-400-6599
Office Fax: 905.939.9280
H.R. Horizon Ltd. Brokerage
239 Main Street
Schomberg, ON L0G 1T0
Office Telephone: 416.706.0419
Office Fax: 1.866.821.0419
Email: harry@hrhorizon.ca
Royal LePage RCR Realty, Brokerage 
17250 Hwy 27. Brownsville Junction Plaza
Schomberg, ON   L0G 1T0
Office Telephone: 905-939-2000
Office Fax: 905.939.2591
Russo Realty Ltd., Brokerage 
17250 Highway 27
Schomberg, ON L0G 1T0
Office Telephone: 905-939-2000
Email Address:rrusso@trebnet.com
Cake Realty 
245 Main Street
Schomberg, ON L0G 1T0
Office Telephone: 905-939-9321
Office Fax: 905.939.7300
Email Address:cakerealtyinc@gmail.com