Black History Month
February is Black History Month. KHCC will be sharing a weekly newsletter all month to highlight Black history in Canada and in King Township. 
Exhibits
Online Exhibit: Stories of King
Stories of King launches Monday February 8th! Be sure to check it out here. 
Stories of King is a compilation of intriguing tales, people and events from throughout the Township's history. Stories that deserved to be told - runaway slaves, Love stories, a disappearance and more - all within our borders. Stories of King is hosted on Treasured.ca, a local software company innovating in the Canadian Arts & Culture Community. The Treasured Platform is a modern all-in-one hub for editing, collaborating, publishing, and promoting stories and exhibits online.
A Place to Call Home: The History & Heritage of King Township
King Township is the largest municipality in York Region with the smallest population. This exhibit traces the development of King from mills and rolling hills to the busy township that it is today. Visit the King Heritage & Cultural Centre and discover how this community of communities became a great place to call home. ​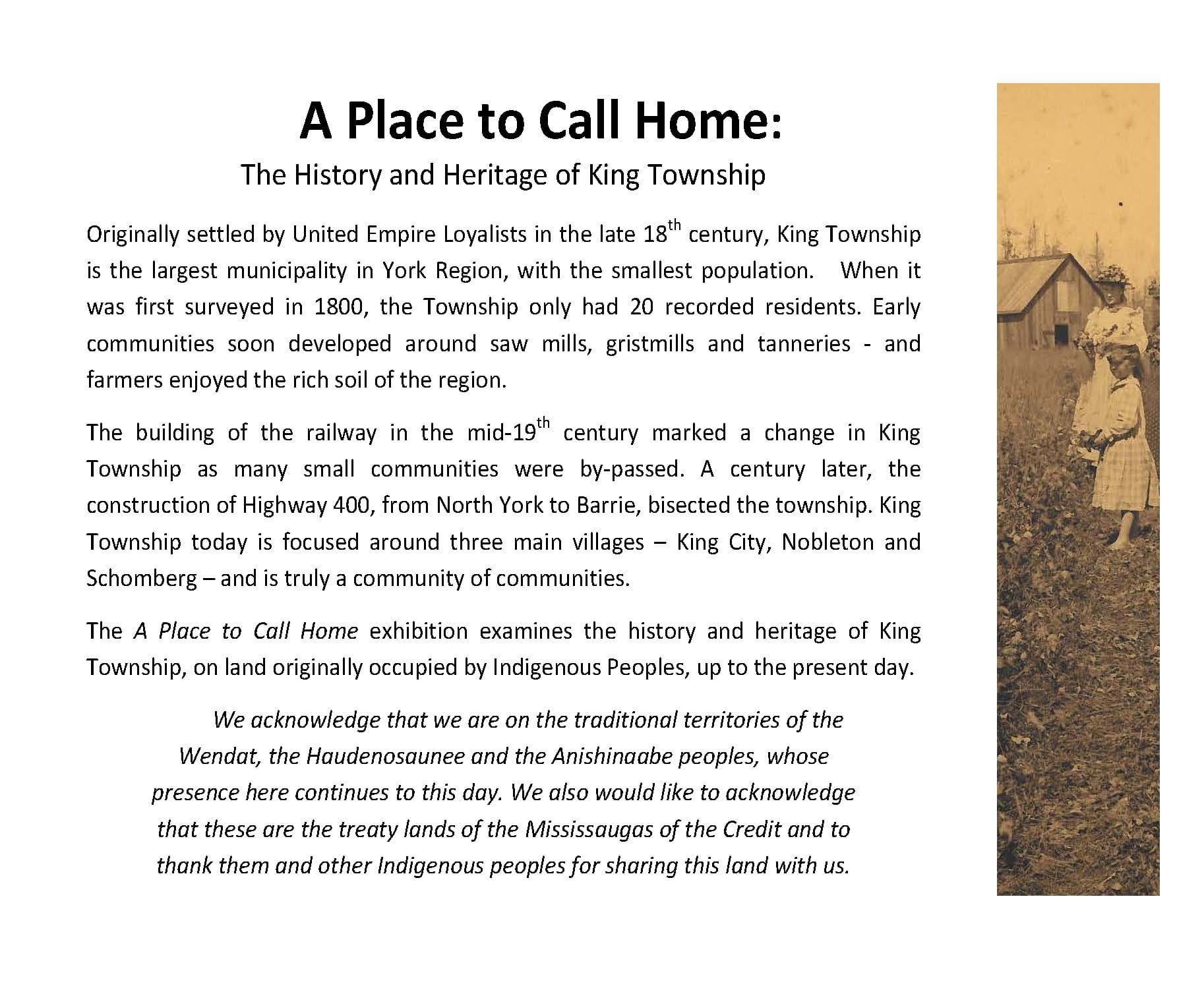 ---
Events
Due to Covid-19 events at the KHCC have been cancelled or postponed. They will be rescheduled as the situation unfolds. Please check back to this page for updates.
---
Programs
History at Home
Have a historical experience from the comfort of your own home! The staff at the KHCC have created a series of easy to follow videos and activities that can bring history to you.